Why parcel weight matters
We want to make sure that everything you send gets to its destination quickly and securely so there are some restrictions. We're unable to take very large parcels. Your parcel can weigh up to 15kg and should be no more than 120cm long and have a combined length and circumference of no more than 245cm. Even our very small postable parcels also have to meet some size requirements (no more than 23cm wide, 35cm long and between 1 - 3cm deep) to be letterbox friendly.
The price you pay to send a parcel depends on the parcel's weight so it's important to get it right. We ask all our customers to measure and weigh their parcels before using our drop off or courier collection services. Overweight and oversized items can incur a penalty so double check before you send.
See our top tips on how to weigh your parcel below.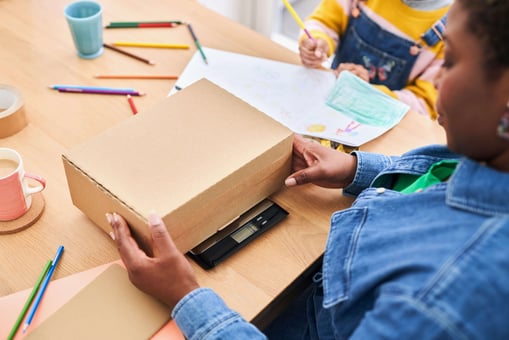 The most accurate way to calculate the weight of your parcel is by using a set of digital scales.
If you send a lot of parcels (maybe you run your own handmade business or sell clothes online) it may be worth investing in a set of postal scales. Or you could just use your kitchen or bathroom scales instead.
If you're sending more than one item in a parcel it's best to weigh each item separately (don't forget to weigh the packaging too) and then add the weights together for the most accurate result.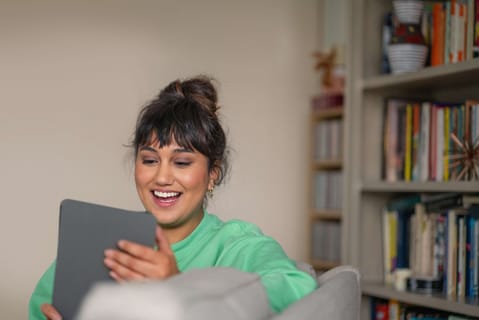 Check online
If you need to send something quickly and don't have any scales to hand you might be able to find the weight of your item online, particularly if it's something that was originally bought through the internet or is currently stocked by an online retailer.
If you're sending a box of multiple items you've bought online recently (maybe as a birthday present, for example), check the labels on the boxes the items arrived in. Delivery labels normally include the weight of the item inside. Don't forget to add a bit of weight for the packaging too.
Compare and contrast
If you don't have scales and can't find the weight of your items online head to the kitchen cupboard. Comparing your parcel to the weight of a 1kg bag of sugar or a 500g packet of pasta can help you make a more accurate guesstimate of the weight.